You've read the intro and loved it. (I hope so!) Now become part of the action of Nsider Chronicles.
I will accept everyone who wants to join.
So, how do I sign up? You ask. (..or not)
Let me show you. (Read
)
Well, I love pictures of the characters. I'm not a huge fan of thinking what the character looks like. So, do you have to make the character?
Nope!
I will make it for you.
I need the best description you can give of your character.
Ex:
Name: LegacyStrike
Gender: Male
Size: Med.
Description: Legacy likes to wear a grey hoodie with a white shirt under. The hood could be up. His hair is long and almost going over his eyes. His hair color is a darker brown. He is wearing skinny jeans (ex: search google) His shoes are white skater shoes. (DC Style) His sleeves are not rolled up. He is also very bored-looking.
-- Your more than welcome to copy my example.
Also, please only "real" clothes. No armor. You can have like gloves and rings.
Well, that's about it. If you have any questions please post em'. Sign-Up and look foward to your character in Nsider Chronicles
----------------------------------------------------------------------
Characters:
LegacyStrike: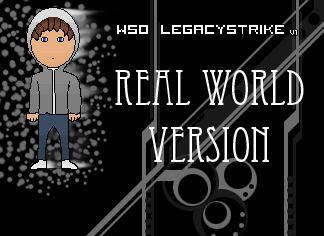 Chad (Wurmple Dude):